The Weddell Sea & the South Sandwich Islands
Booking Dates
12/07/2019 through 04/02/2022
Travel Dates
12/07/2019 through 04/22/2022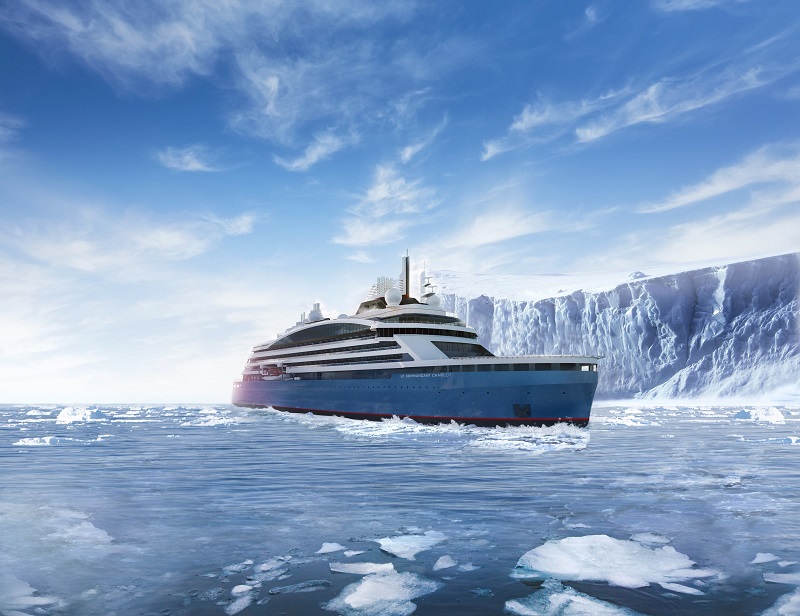 The Weddell Sea & the South Sandwich Islands
From Patagonia, to the Antarctic peninsula, via South Georgia and the South Sandwich Islands, this all-new itinerary will take you into the heart of the Scotia Arc.
This volcanic archipelago at the junction of the Andes cordillera and the Antarctandes will be revealed to you in all its riches and splendour. All the wildlife of the Far South can be found there: king and gentoo penguins, elephant seals, fur seals mingle on the beautiful dark sand beaches… At sea, orcas, humpback whales and other cetaceans will escort you along your navigation through frozen waters.
This cruise will also be an opportunity to discover four very different ecosystems, from the wooded heights of the Tierra del Fuego and the table top icebergs of the Weddell Sea to the glacier-covered mountains of the South Sandwich Islands and the snow-capped summits of South Georgia.
We are privileged guests in these remote lands where we are at the mercy of weather, ice, tidal and current conditions. Landings on certain sites and the observation of certain wildlife cannot be guaranteed. They vary from day to day, making each PONANT cruise a unique experience. The Captain and the Expedition Leader will make every effort to ensure that your experience is as rich as possible, while complying with the safety rules and instructions imposed by the AECO.
Itinerary
Destination
Pricing
Terms and Conditions
| Day | Description | View All |
| --- | --- | --- |
| Day 1 | Ushuaia | Details |
| Day 2 | Crossing The Drake Passage | Details |
| Day 3 | Crossing The Drake Passage | Details |
| Day 4 | South Shetland Islands | Details |
| Day 5 | North Antarctic Peninsula | Details |
| Day 6 | The Weddell Sea | Details |
| Day 7 | The Weddell Sea | Details |
| Day 8 | Thule Island, South Sandwich Islands | Details |
| Day 8 | Cook Island, South Sandwich Islands | Details |
| Day 9 | Saunders Island, South Sandwich Islands | Details |
| Day 10 | Zavodovski Island, South Sandwich Islands | Details |
| Day 11 | At Sea Aboard Le Commandant-Charcot | Details |
| Day 12 | South Georgia | Details |
| Day 13 | South Georgia | Details |
| Day 14 | At Sea Aboard Le Commandant-Charcot | Details |
| Day 15 | At Sea Aboard Le Commandant-Charcot | Details |
| Day 16 | At Sea Aboard Le Commandant-Charcot | Details |
| Day 17 | At Sea Aboard Le Commandant-Charcot | Details |
| Day 18 | Montevideo | Details |